August 08, 2017
First Run Features Named as HILLEMAN Distribution Partner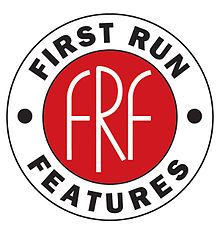 We are proud to announce that HILLEMAN - A Perilous Quest to Save the World's Children is now officially distributed by First Run Features, an independent film distribution company based in New York City.
"First Run Features is proud and honored to be involved with the distribution of HILLEMAN - A Perilous Quest to Save the World's Children. It is not very often that a person who has achieved as much as Maurice Hilleman is overlooked by the general public; this documentary is a wonderful chance for the world to discover one of the greatest scientists of the 20th century— a man whose work has literally saved millions of lives. And Hilleman's story is especially relevant today as politicians discount the work of scientists and ill-advised parents choose not to vaccinate their children."  -Marc Mauceri, Vice President, First Run Features
First Run Features was founded in 1979 by a group of filmmakers to advance the distribution of independent film. Under the leadership of the late film pioneer, Fran Spielman, First Run Features quickly gained a reputation for its controversial catalog of daring documentaries and fiction films. Today First Run remains one of the largest independent distributors in North America, releasing between 15-20 films a year in theaters nationwide and an additional 30-40 films annually to schools, libraries and other educational institutions; on home video on DVD and Blu-Ray; to television broadcasters; and online through a diverse group of innovative digital partners. View the Hilleman film First Run Features page here.