June 07, 2017
HILLEMAN Screening Hosted by the Bill & Melinda Gates Foudation's Vaccine Development Team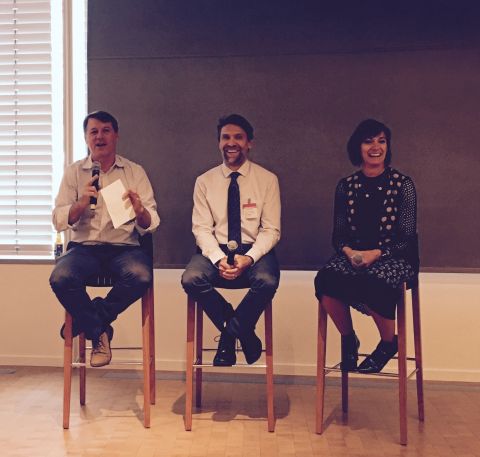 The Bill & Melinda Gates Foundation's Vaccine Development team hosted a screening of HILLEMAN - A Perilous Quest to Save the World's Children Wednesday, June 7, 2017 at the Bill & Melinda Gates Foundation Atrium in Seattle, WA. The screening was followed by a Q&A session with director Donald Mitchell. In attendance were many members from the Washington Global Health Alliance.
The Bill & Melinda Gates Foundation works with partner organizations worldwide to tackle critical problems in four program areas. The Global Development Division works to help the world's poorest people lift themselves out of hunger and poverty. The Global Health Division aims to harness advances in science and technology to save lives in developing countries. The United States Division works to improve U.S. high school and postsecondary education and support vulnerable children and families in Washington State. The Global Policy & Advocacy Division seeks to build strategic relationships and promote policies that will help advance the Foundation's objectives.
The mission of the Washington Global Health Alliance is to strategically connect Washington's global health stakeholders to enhance their collective impact. WGHA catalyzes partnerships across organizations, disciplines, sectors, and ideologies to amplify efforts to transform the lives of people around the globe. WGHA helps stakeholders combine efforts for mutually beneficial outcomes by facilitating relationships between diverse participants in the global health sector and identifying key organizations and leaders who can inspire others to collaborate.