January 22, 2021
Dr. Hilleman's spouse receives historic vaccine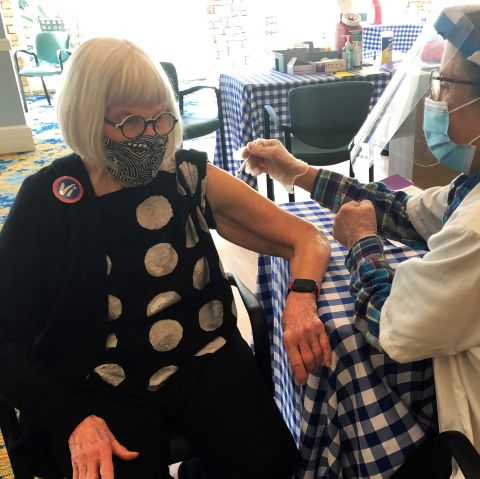 Lorraine Hilleman, the wife of Dr. Maurice Hilleman, received her first dose of a COVID-19 mRNA vaccine earlier this month. The new Pfizer and Moderna vaccines, authorized for emergency use during the pandemic, are the first vaccines to use mRNA technology.  
Mrs. Hilleman expressed her gratitude for the many people who helped to bring the vaccines to fruition:
"I am so pleased to get vaccinated for protection against COVID-19. We are extremely grateful to all the hard-working teams that made this possible, from the first researchers through the nurses and technicians to the pharmacies that now administer it. All accomplished in an unprecedented short period of time."
The new COVID-19 mRNA vaccines, developed in under a year, broke Dr. Hilleman's record of four years for development of the mumps vaccine. Named after the Hilleman's daughter, Jeryl Lynn, the mumps vaccine was developed using a strain of the virus isolated from Jeryl Lynn when she was infected with mumps.
Watch this clip about Dr. Hilleman's work on the mumps vaccine.