May 04, 2020
2020 Maurice R. Hilleman Essay Contest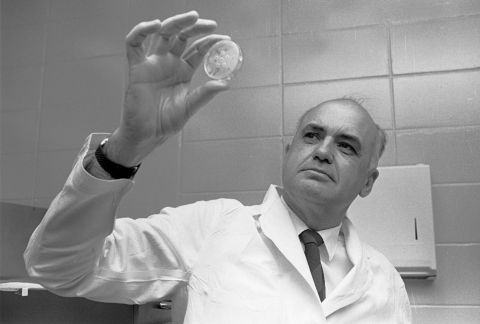 The Vaccine Makers Project of the Vaccine Education Center at Children's Hospital of Philadelphia is excited to announce that the second annual Maurice R. Hilleman essay contest is now open for submissions!

Students in grades 6 to 12 are invited to learn about Dr. Hilleman's life and accomplishments and submit a 500-600 word essay that answers the question, "How was Dr. Hilleman's integrity important to his success, and how is integrity important to you?" Entries will be accepted through June 12, 2020. Complete details and entry form are available at HillemanFilm.com/contest. 

Three winners will receive a $1,000 cash prize and a trip to Philadelphia from October 22 to 24, 2020. The trip to Philadelphia will include round trip transportation, hotel lodging, breakfast and private tour at the Mütter Museum of The College of Physicians of Philadelphia, a tour of labs at Children's Hospital of Philadelphia Research Institute, and a celebratory luncheon event, during which winners will read their essays and receive their cash awards.  

As a bonus, the teacher named in each winning entry will receive a signed copy of Pandora's Lab: Seven Stories of Science Gone Wrong, written by Paul A. Offit, MD.
Get more details or enter today!
Find biographical information about Dr. Hilleman.
See ways to view the award-winning documentary about Dr. Hilleman, HILLEMAN: A Perilous Quest to Save the World's Children.
Read the 2019 winning essays.