May 10, 2017
HILLEMAN Receives Rave Reviews at Library Event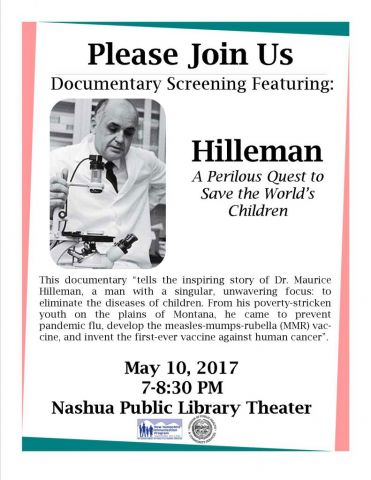 The Nashua Public Library and City of Nashua Community Health Department hosted a HILLEMAN community screening. The audience remarks demonstrated that the attendees enjoyed the film:  
"Very interesting and informative."
"Hilleman is truly an unsung hero. We should push for more information about him in general education."
"I hope this film is purchased and housed at the library to be viewed by many others."
The Nashua Public Library secured the film for their DVD collection so that all library patrons will be able to borrow and view the film.